nutrition facts
Serving Size: 3/4 cup (175 g)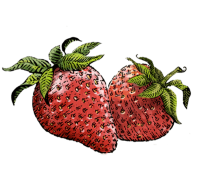 Nutrition Facts
Per 3/4 cup (175 g)
Amount
% Daily Value
Calories 150
Fat 3 g
5 %
Saturated 2 g
11 %
+ Trans 0.1 g
Cholesterol 20 mg
Sodium 50 mg
2 %
Carbohydrate 16 g
5 %
Fiber 0g
0 %
Sugars 11 g
 
Protein 17 g
Vitamin C
6 %
Calcium
15 %
Iron
2 %
ingredients
Skim milk, fruit blend (strawberries, cane sugar, water, pectin), cream, active bacterial cultures. Contains: Milk.
S. thermophilus, L. delbrueckii subsp. bulgaricus, B. lactis, L. acidophilus, L. delbrueckii subsp. lactis
what separates siggi's?
At siggi's, we make yogurts with simple, natural ingredients and not a lot of sugar. Our Icelandic skyr is based on Scandinavian dairy traditions that date back over 1,000 years. Our products don't contain any of those dreadful artificial sweeteners and our flavours come exclusively from the fruit or real vanilla bean we use. We only use milk from Canadian dairy farms.